Banished from Eternia:
the original short story

Written in the year 2000, "Banished From Eternia" is my original Keldor short story that would eventually lead to "The Keldor Chronicles," "Legacies," and "The Power of Grayskull."
Other than the one time that I posted it on the forums of (the original) He-Man.org around when it was written, this is the only time that this early version has been released publicly. I mention it several times in the afterward of "The Keldor Chronicles," but forgive me as I stroll down memory lane one more time here.
It's funny for me to look back on this original story now. It's not written that well, there are ellipses everywhere, and I apparently had no idea how to format. That being said, I've uploaded it here just as I'd found it (I accidentally rediscovered it on an old laptop about a year ago), warts and all. Comparing it to the final version of "The Keldor Chronicles" makes for an interesting experiment, not just in what I kept, which was considerable (although greatly expanded upon), but in how many differences there are between the two.
The main differences come from this version being from before the 200x "He-Man and the Masters of the Universe" cartoon relaunch aired, so you won't see any influences from that show. In this original version for instance, Keldor was not half-Gar. There was no such thing as a Gar at that time, as that came from the 200x cartoon (well, Keldor's being blue did. The name of the "Gar" race came from the MOTUC bios. There was no real explanation as to why Keldor was blue in the actual cartoon). In this original story, he got his blue skin another way. More than that, at the time that this story was written, I had Keldor as the younger brother of King Randor, and he was a prince; a very distinct difference from the final version. While it may seem trivial at first, making Keldor the older half-brother and taking away the "Prince" title in later drafts gave him much more motivation in my eyes. In contrast to the two changes just mentioned, a much more minor difference is the spelling of "Evilyn" vs. "Evelyn." Her relationship to the Sorceress of Grayskull is also much less defined here (that relationship actually came about very late in the editing process of "Chronicles"). If you like picking up on subtle differences like those, then I hope you enjoy this.
More than anything, what I really hope to show by releasing the original short story is how much I've grown as a writer since then. Trust me, there is a huge difference between this short story and "The Keldor Chronicles," just as I feel that there is a huge difference between "Chronicles" and "Legacies," and even more of one between "Legacies" and "The Power of Grayskull." I've said from the beginning that writing these Masters of the Universe stories has been "practice" for doing my own stuff and hopefully becoming a published author. The differences in quality between "Banished From Eternia" and "The Power of Grayskull" are staggering, so please keep your fingers crossed for me as I continue to work on improving.
Anyway, enough of that, below is the original short story. I think you'll get a kick out of it. If, for whatever reason, you haven't yet read "The Keldor Chronicles," beware of SPOILERS and amateurish writing in this VERY early draft ;-)
-Matt
Disclaimer: this is an unofficial work of fan-fiction, provided for free, and it is forbidden to be sold under any circumstances.
This work is licensed under a
Creative Commons Attribution-NonCommercial-NoDerivs 3.0 Unported License
.
Powered by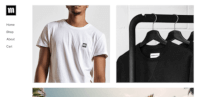 Create your own unique website with customizable templates.