MATTHEW C. KAYSER'S

​"The Bloodline Trilogy"

​an unofficial

book ​​series
​
​available for free download

Mixing the best of multiple canons, the "The Bloodline Trilogy" includes elements of the Minicomics that were packaged with the vintage toys, the Filmation cartoon and its 200x era reboot, and even the bios released with the online collector series of action figures, "Masters of the Universe Classics," to create a unique universe of its own.
​
​
Visit the
About
page for more info on each story
​AND THE INTENT PAGE FOR INFO ON WHY I wrote them

(And why I will not make printed copies)
---
To download the e-books, click the covers below
NEW REVISED EDITION!

BOOK ONE:
​"The Keldor Chronicles"

(219 pages, PG-13)

NEW COVER!

(242 pages, PG-13)

Book three:
"The Power of Grayskull"​

(439 pages, PG-13)
Officially licensed, limited edition prints of the artwork are available from
Mad Duck Posters
!
---
PRAISE FOR THE SERIES:
"[The Keldor Chronicles], along with the sequel 'MOTU: Legacies,' is a true masterpiece of the fanfiction genre. Everything about the story is near flawless: the characterizations, the setting, the pacing, descriptions, so on and so forth. Once I started reading I literally couldn't stop until I finished."

-Fanfiction.net reader "Celgress"

"Lovingly written by a fan for fans. It is everything you want Masters Of The Universe to be and handled with the utmost respect for the property. If only Mattel could give us a licensed product half this good!"

- Lee Sanders

(MOTU fan and actor/director)

"I have been waiting for a Masters of the Universe story like this for decades. Literally, decades."

- Brandon Jenkins

(creator of

My MOTU Memories

and winner of Mattel's 2012 Masters Costume Contest at SDCC for his Man-At-Arms cosplay)

"Man, this last book was just outstanding. Ashamed that I can't put my gratitude and praise into worthy words. Just... Thank You. So very much. So many emotions were evoked. So many 'WHAT?!'s, huge grins, and tear welled eyes. Lots of fun. Speechless. Thank you. I cannot wait to read your next project."

-Tim Lane
(Facebook page fan)"Someone finally made an exceedingly awesome script for the new MOTU movie. Oh wait nevermind... it's Matt's novel!"

- Daniel Benedict

(Writer/Director of "

The Fall of Grayskull

" fan film

creator of Castle Grayskullman)

"I have commented on parts one and two in the past... Well, I just finished part 3 and... Wow. 400+ pages of a more Mature take on MOTU that brought chills down my spine in a good way." (click here for the full review of "The Power of Grayskull")

-Nefty

(Masters of the Universe/Princess of Power fan/

Blogger

)

​"

Very good and emotional... excellent work. I hope Mattel one day gives you the credit you deserve

."

-FC CB
(Facebook page fan)"My big thanks for writing and publishing. I read all three in one shot and they are just pure awesome!!! Everything feels so right and real!!!... A true masterpiece and not a beginner's work!!!"
-Cornel Devnusom
(Facebook page fan)"I smiled and devoured every word feeling like I was a kid again, playing with my MOTU toys and coming up with stories with friends. Hollywood won't do as good a job as Matthew Kayser, this was epic, Shakespearean, and showed a true love of all the characters."

-David O'Brian

(Facebook page fan)

"[

The Keldor Chronicles] is, without any doubt, one of the best written MOTU stories, tied only with 'Legacies.' My jaw is on the floor. Please excuse me while I pick it up."

- Fanfiction.net reader (anonymous)

"These novels were so awesome, they should become the scripts of any He-Man movies to be made... Matt definitely outdid himself, and schooled Mattel's own writers."-Spinner
(internet commenter)"

I have just finished all three ebooks today, and I had a blast!

I grew up reading fantasy fiction by authors such as C. S. Lewis (Narnia Chronicles), J.R.R. Tolkien (The Hobbit, LOTR, The Silmarillion, Children of Hurin), David Eddings (The Belgariad, et al), Raymond E. Feist (Magician, et al), and Robert Jordan (Wheel of Time series).

In my opinion, the quality of your writing matches that of the above-mentioned works... an absorbing and thoroughly enjoyable story."

-Iluvart

(He-Man.org Forum member)

"Anyone anticipating a live action movie, but know they're gonna screw it up, should just read these books and be thankful that someone got it right. Hands down, the best stories of the MOTU ever. 10/10, nuff said!"

-Edwin Hernandez

(Masters of the Universe fan)

"As a life long MOTU fan, I can say your Trilogy is by far my FAVORITE tales from Eternia I have ever read. I am always recommending them."

-Richard Liebmann

(Facebook page fan)

"This book was AMAZING!! The way Matt incorporates all the MOTU universes is BRILLIANT! If you haven't read Legacies, don't waste another minute. Seriously....go, read NOW. You WON'T be disappointed."

-Samantha Minge

(Masters of the Universe and Princess of Power fan)

"I couldn't stop reading it. Brilliant work! What you did with Despara was intense. Thank you so very much for sharing this excellent story with us!"

-Kevin Bava

(Masters of the Universe fan)​

"I'm honored to be among the first to read Matt's 'MOTU: The Keldor Chronicles.' Great story. Gave a sense of realism & depth to characters originally depicted as comical."

- Freddie Nova

(MOTU fan and well-known cosplayer, whose work includes Lady Skeletor, (S)He-Man, Battle Cat and The Sorceress)

​"Just finished reading 'The Keldor Chronicles' by Matt Kayser and it was AWESOME!!! Such a cool story regarding Keldor, Randor and Co! Good work, my man!!!"

- Adam Jay

(

Superhero Creations by Adam Jay

)

"[The Keldor Chronicles] was one of my favorite books I've ever read!!!!!!!! I love MOTU and this was definitely an awesome edition to it!!!! Well done, Matt :)

"

- Spencer Voykin

(MOTU fan and He-Man cosplayer)
NOTE: although reviews from Fanfiction.net appear above, I've removed the stories from that site.
All covers by Mattias Fahlberg Design. Check out his
site
for more awesome images!
This work is licensed under a
Creative Commons Attribution-NonCommercial-NoDerivs 3.0 Unported License
.
Powered by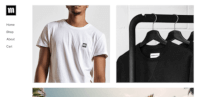 Create your own unique website with customizable templates.