ABOUT THE AUTHOR
Matthew C. Kayser is a longtime MOTU fan who fondly remembers staging epic battles in his yard with a slew of different "He-Man and the Masters of the Universe" action figures. As a child in the 80's, his favorite was Mer-Man. As an adult, it has become Keldor/Skeletor.
He currently lives in Tennessee, his fifth state, with his wife Wendy and their cats, who form their own "Great Rebellion" whenever it's time to eat.
The best way to contact Matt is through the
"MOTU: The Bloodline Trilogy" Facebook page
. He also has an
author page
and a
Twitter account
.
Or, if social media isn't your thing, you can simply
click here
or email him directly at MotuBloodlineTrilogy@outlook.com
---
Powered by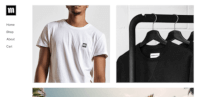 Create your own unique website with customizable templates.